Formal Events
Posted on 9 December 2020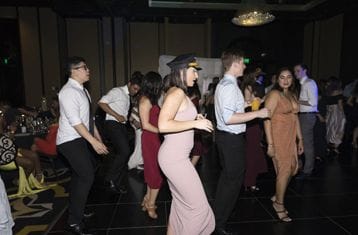 So you have a formal party coming up and you want to capture the best photographs possible.
Firstly, if possible get a friend that likes photographing.
If you ask someone that is only going to do it to please you, then you are not going to get the best photographs.
Give that person an itinerary of what will occur, so they know what to expect.
Tell them of any particular images that you would like captured.
I work well under instruction, that is knowing what is wanted by the client, and having an itinerary of what is going to occur allows me to be organised and capture the most amount of photographs.
Secondly, get there early take some photographs of the room set up before anyone has arrived, if there are tables set up for people to eat at, take some nice photos of that.
Thirdly, photographs are meant to tell a story, arrive early before the guests start arriving and capture candid photographs as the guests arrive and start to mingle.
Fourthly, be patient, keep your camera pointed down and only raise it when you a ready to take a photograph. This is your best opportunity to get a candid photograph, if they see a camera they will naturally pose for the image.
Be patient it will take time before people start relaxing this is when some of the best photographing opportunities occur.
When people have had a bit to drink and start getting a bit loud and animated, you can get some great photographs.
Try and get people dancing on the dance floor, shots when people are all doing the same type of dance like the nut bush or some other uniformed dance always make good shots.
The uniformity or pattern always give the eye of the viewer somewhere to follow.