Why it is Important to Have Professional Hair and Makeup for Your Headshots
Posted on 8 February 2021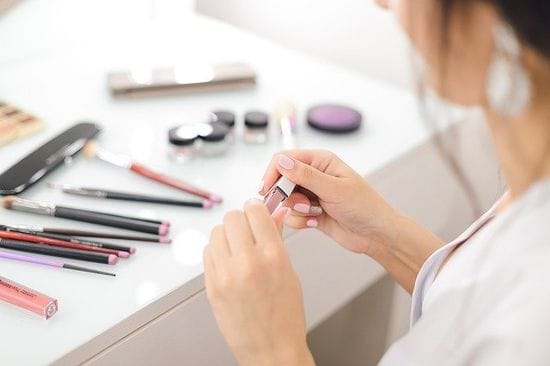 They say, "Do not judge a book by its cover." While this proverb is ideal, it is not entirely possible. After all, we are humans. Our attention span can only sustain so much. The reality is, often, we judge things including people by their external qualities. While people try to appear as one thing, we may see and perceive them differently. After all, beauty is subjective. Consequently, we tend to assess each other based on our perceptions. Hence, investing in how we look and making a good and lasting impression is crucial, especially in the professional world.

Aside from our limited attention span, the world is getting more fast-paced. Plus, the competition is tighter than ever before. We only have limited opportunities to showcase our talents and a short time to make an impression. Hence, one should seize every moment and do their best for every corporate interview or meeting to network with potential and dream clients or brands alike.
2020 has all but forced the world into one that is virtual, business interviews and conferences have transitioned to online. Screening applicants, making judgements and narrowing down to a short list is now very much an on-screen process. It's probably fair to say, regardless of your industry and profession, having a professional and presentable online presence is a must which includes professional imagery and video (where applicable).

A professional headshot is the new handshake. Displayed on your LinkedIn account, social media profiles, and other professional websites, this image is the first thing people will see. Presenting your brand, which is why your profile photo should communicate credibility, a sense of trust, and confidence to your audience. If you are looking for a professional headshot photographer from Sydney who can deliver such results, consider Marzo Photography. With an extraordinary talent for visual representation and extensive experience working with professionals, Peter Meagher and his team have mastered the art of capturing headshots, giving them a natural feel. Take it from us or you can check out his portfolio!
Now, the puzzle is, how "firm" should a professional headshot be? The key is to have a professional hair and makeup service for your shoot. It can make or break your image. Here's why you should hire professional hairstylists and makeup artists:
They can Make You Look Your Best

Makeup artists are experts in their craft. With just one look, they can identify what kind of additional touch will suit your skin. Not only are they well-versed in different professional makeup tools, products, and applications, but they also know how lighting works. They can easily recognize which parts of the face to emphasize and to conceal-and most importantly how. Understanding that you seek a corporate style, they make sure that your face will grab the attention it deserves while still going for a natural look. Hence, expect that they will strike a balance between hiding dark circles and blemishes as well as smoothing your skin colour by applying the right amount of light touches-nothing more, nothing less. Plus, they know how to make your face shine while minimizing the natural oil on your face.

They can Get You the Right Hairstyle

Are you tired of your stubborn hair? You might have tried different products and solutions but still, fail to no avail. Fret not! In addition to straightening excessive curls and fixing bangs, professional hairstylists can always bring flyaway hair under control. They will take advantage of your locks to complement your face, depending on its shape. They can curl or straighten your hair or tie it in a knot, always focusing on that 'right look'.

They Simplify & minimise the 'Photoshop' Efforts

Aside from making sure you look dazzling by giving additional outfit styling, professional hairstylists and makeup artists reduce the amount of retouching effort your photo editor will do. As ironic as it sounds, in this sense, your photographs would look as natural as possible. Hence, your pictures will have a quick turn around. This is an advantage if you want to get your shots as soon as you can!

You will Feel Your Best

Aside from knowing that you look your best, you will feel relaxed from the pampering that you experience from a professional hair and makeup session. As a consequence, this can boost your mood and confidence-making you ready to face the camera in no time. Many clients attest that the special treatment gives off a VIP feel and adds up to their overall headshot photoshoot experience!

Finding a professional hairstylist and makeup artist is one, but having the best with a talent for capturing your professional photographs is another.
If you are looking for one, we got you! Simona Janek is your go to hair and makeup artist for professional headshots.

As a professional, with a passion for hairstyling and makeup, Simona will guide you through it all.